News, announcements

ARRS Annual Report for 2019 Published
ARRS Annual Report for 2019 is now available online. It provides data on the financial structure of the funds allocated by the Agency in 2019. In the section »In the spotlight« are presented two Slovenian ERC grantees prof Nejc Hodnik and prof Matjaž Humar. The publication is supplemented by the selection of scientific achievements of the annual 2019 Excellent in science project.
"ARRS carries out its mission in collaboration with 49 colleagues and 90 members of permanent expert bodies. Compared to our counterparts in other European countries, we experience substantial human resources constraints. Together with our colleagues we are currently focused on solving the Agency's problems regarding the insufficient number of staff. This issue has a long history and the Agency's bodies have long been pointing out the aggravation of the problem of the staff shortages. This has been confirmed also by the results of the risk analysis", noted the Acting Director of the ARRS, Prof Blaž Zmazek in his introductory note.
The Annual Report also provides data on (co)funding the ARRS research activity from the state budget funds.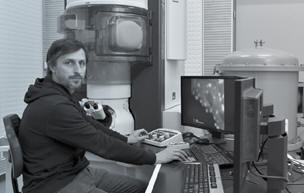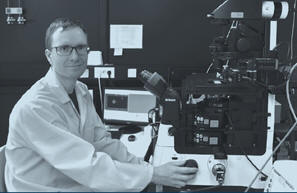 In the spotlight: Prof Nejc Hodnik and Prof Matjaž Humar, two Slovenian ERC grantees share their experience on successfully applying to the ERC, explain what are their ERC projects about, and share thoughts on the role of science in todays' societies
Photo: Peter Irman